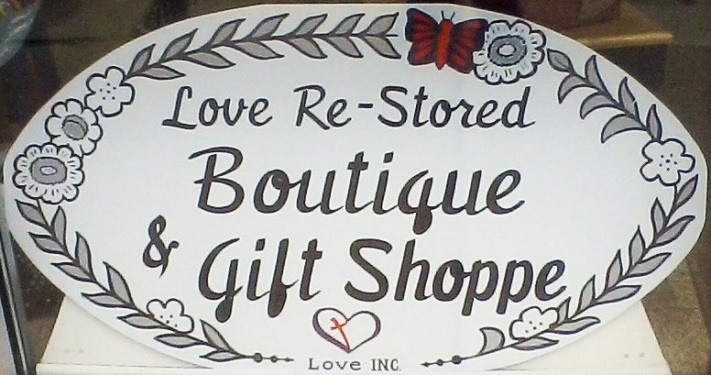 You'll love this charming store.
Love Re-Stored Boutique & Gift Shoppe
Hours
Monday and Wednesday 10-2.  Friday and Saturday 10-5
Open to the Public (when reopened later this year)
(Volunteer Clerks Needed)
Proceeds Benefit Love INC Titusville
Love RE-Stored Boutique and Gift Shoppe is a retail ministry open to the public. Funds received through the sale of donated items are used to support our Garden of Hope Transformational Ministry. Donations to the Love INC Boutique and Gift Shop must be brought to the west side entrance and not through the store front please. List of acceptable donation items below. Unacceptable donations include futon sofas, sofa beds, small appliances, electronics, TVs, children's toys, appliances. Exceptions to the rule must be cleared through the Executive Director and/or Store Manager.
Call (814) 827-4882 for more information
Acceptable Donation Items Include:
Collectibles, Antiques, Mirrors, Jewelry, Scarves, Purses, Lamps, Dinettes, Throw Rugs, Afghans, Bicycles, Greeting cards (new and used), Gift Bags, Ribbons, Craft items, Jewelry boxes, Pictures/Artwork, Decorative items, Seasonal Decorations, Quilts, Pillows, Books, Yarn, and Fabric