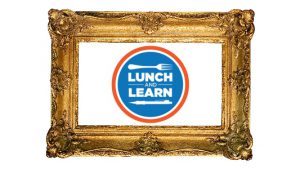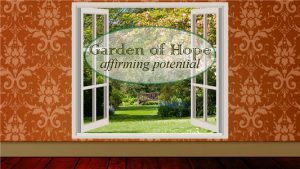 GARDEN OF HOPE – A journey in a different direction.
Have you ever felt like you don't know where you are going
in life? You wonder why you are here? What's the use?
Garden of Hope provides answers to these questions and more.
Garden of Hope is a transformational ministry – people helping
people journey to find answers to some of life's most troubling
questions. January 2017 marked the beginning of our newest
ministry at Love INC-a ministry that instills hope in the lives
of others and empowers them to explore their past, accept their
present and embrace their future. Garden of Hope is a journey
of new beginnings for those willing to look at life with a
new perspective. It will be a night of new beginnings for those
willing to look at life with new perspective.
Classes Offered Include
Affirming Potential – Mandatory for all who attend
Additional Optional Classes
Fundamentals of Faith
Fundamentals of Money Management
Search for Significance
Boundaries
 Classes will run for 12-weeks, every Tuesday night
from 6-8 PM. Childcare and transportation can be
provided. Classes will be held at Titusville Church of Christ
on the corner of Main and Perry (221 W. Main Street).
Please register by calling the Love INC office at (814) 827-4882.
Classes are open to everyone regardless of faith or lack
thereof and at NO CHARGE. All materials provided.